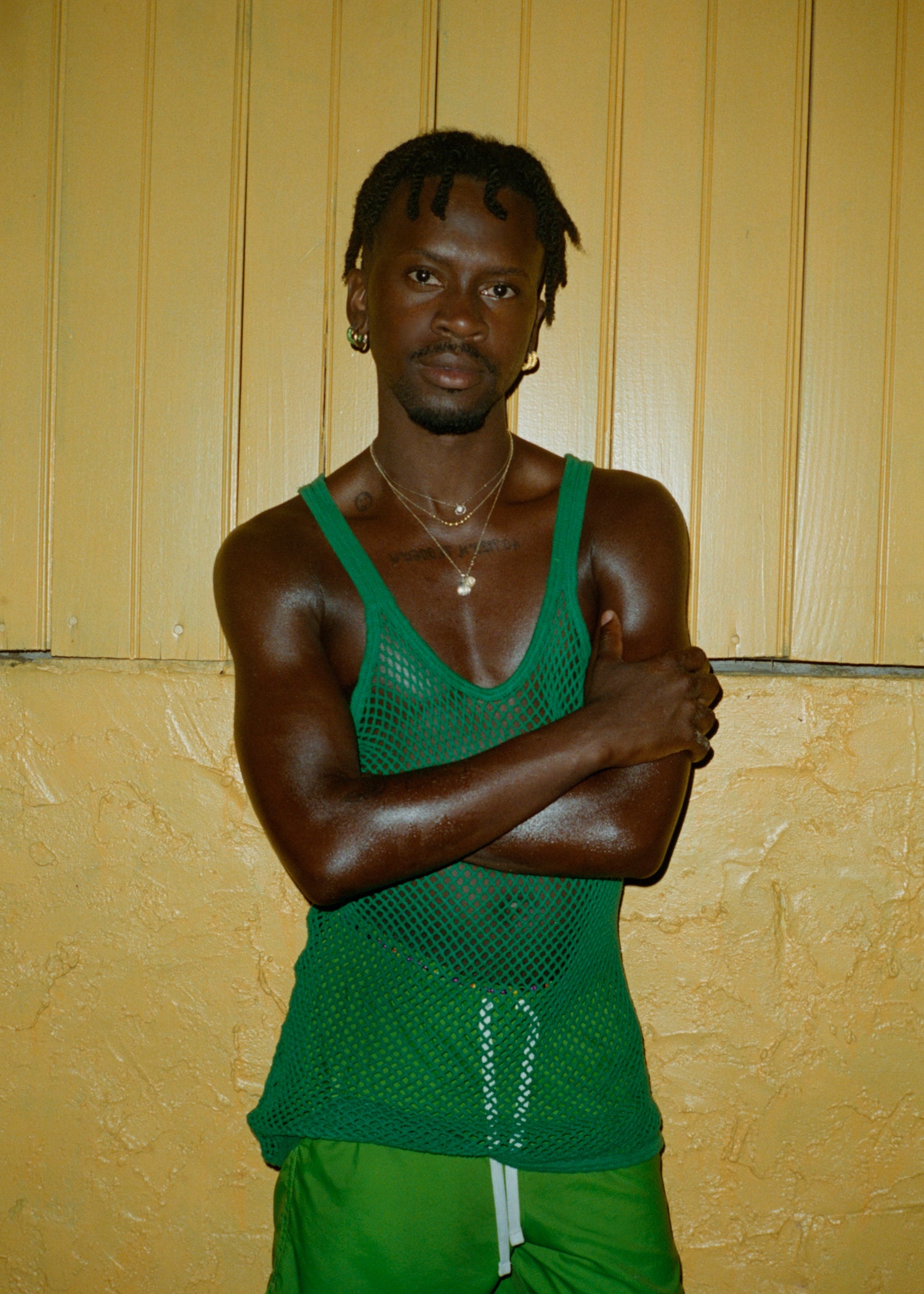 THEOPHILIO IS A CONTEMPORARY READY-TO-WEAR LABEL FOUNDED IN 2016 BY JAMAICAN-AMERICAN DESIGNER EDVIN THOMPSON.
Celebrating culture, community, and diversity, Theophilio is a Brooklyn-based label producing a range of bold staples that nod to Jamaica's dancehall culture and New York's restless urban energy.

Each piece is sustainably sourced and made using upcycled fabrics—from flared leather trousers and slouchy denim pants to printed T-shirts and colorful mesh tops.

Inspired by Thompson's warm-weathered homeland, designs are rendered in form-fitting silhouettes, romantic shapes, and vibrant hues reminiscent of the Jamaican flag. Theophilio imagines audacious, playful clothing conceived to empower personal growth and self-expression.